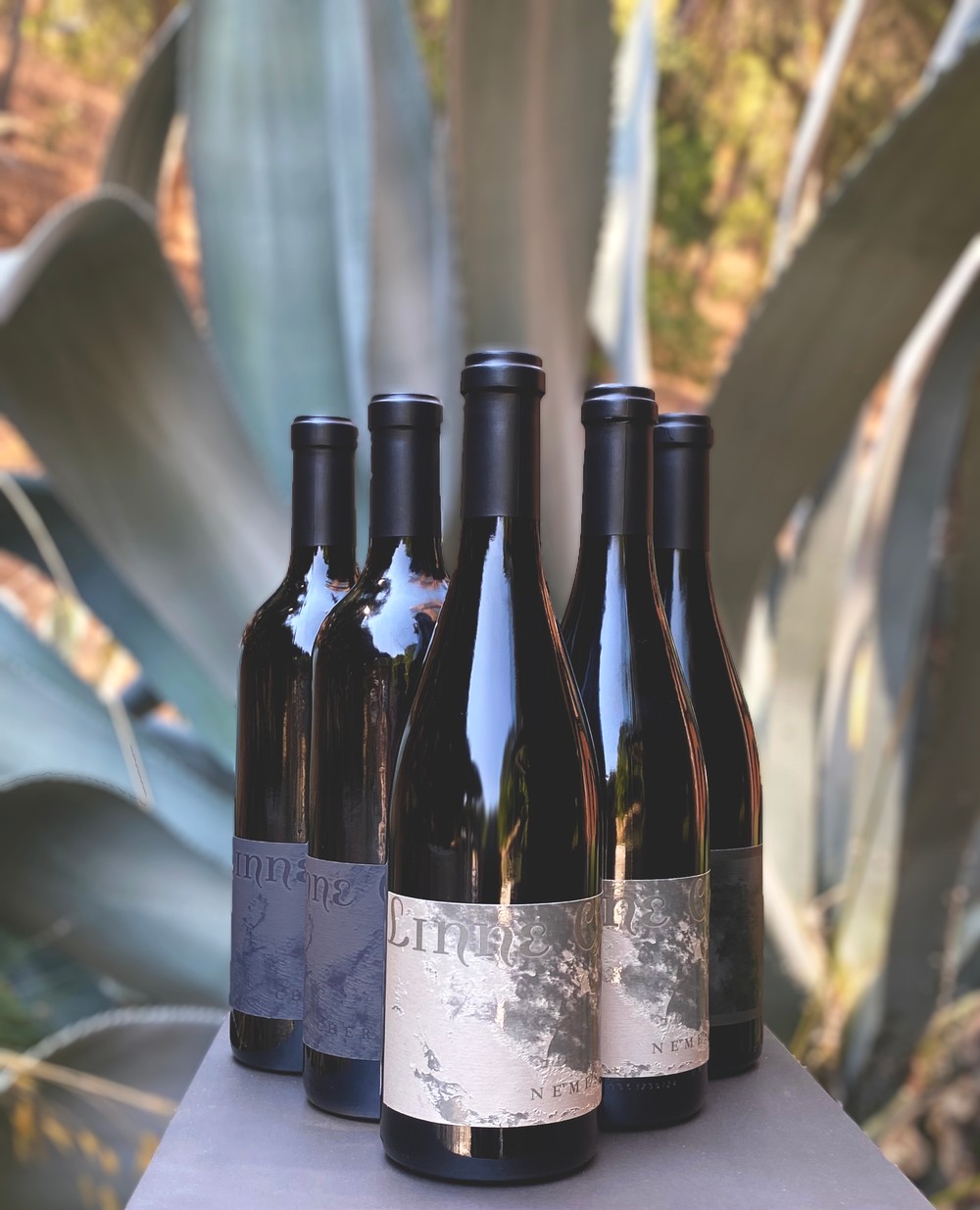 V.
The Linne Calodo Experience
Become a member of the Linne Calodo Experience by purchasing your first allocation of six bottles of red wine today. Linne Calodo Experience members receive two shipments a year from our Spring and Fall releases, as well as access to special release wines. In addition members receive complimentary ground shipping and special reduced rates on 2 day air shipping for all purchases of three bottles or more.
Begin your membership today with the following wine club pack:
2 bottle
2019 Nemesis
77% Syrah, 20% Grenache, 3% Tannat
Once called "liquid viagra" by Robert Parker, this wine embodies the rich dark decadence of Syrah grown in the warm climate of Paso Robles.
2 bottles
2018 Perfectionist
62% Syrah, 38% Grenache
Syrah and Grenache co-ferment that is aged entirely in oak barrel giving it a unique chalky tannin structure and tantalizing nuanced flavors.
2 bottles
2019 Outsider
74% Zinfandel, 17% Syrah, 9% Graciano
A Linne Calodo classic, red fruit notes blend with coffee and cocoa in this Zinfandel blend, while the Syrah brings structure and balance and the Graciano lingers savory on the finish.
Bottle Club
Join The Experience
An encounter allotted to the few. As a member of the Experience at Linne Calodo, you gain access to a select group, a society invited to taste and discover that which others never will.
Are You Experienced?