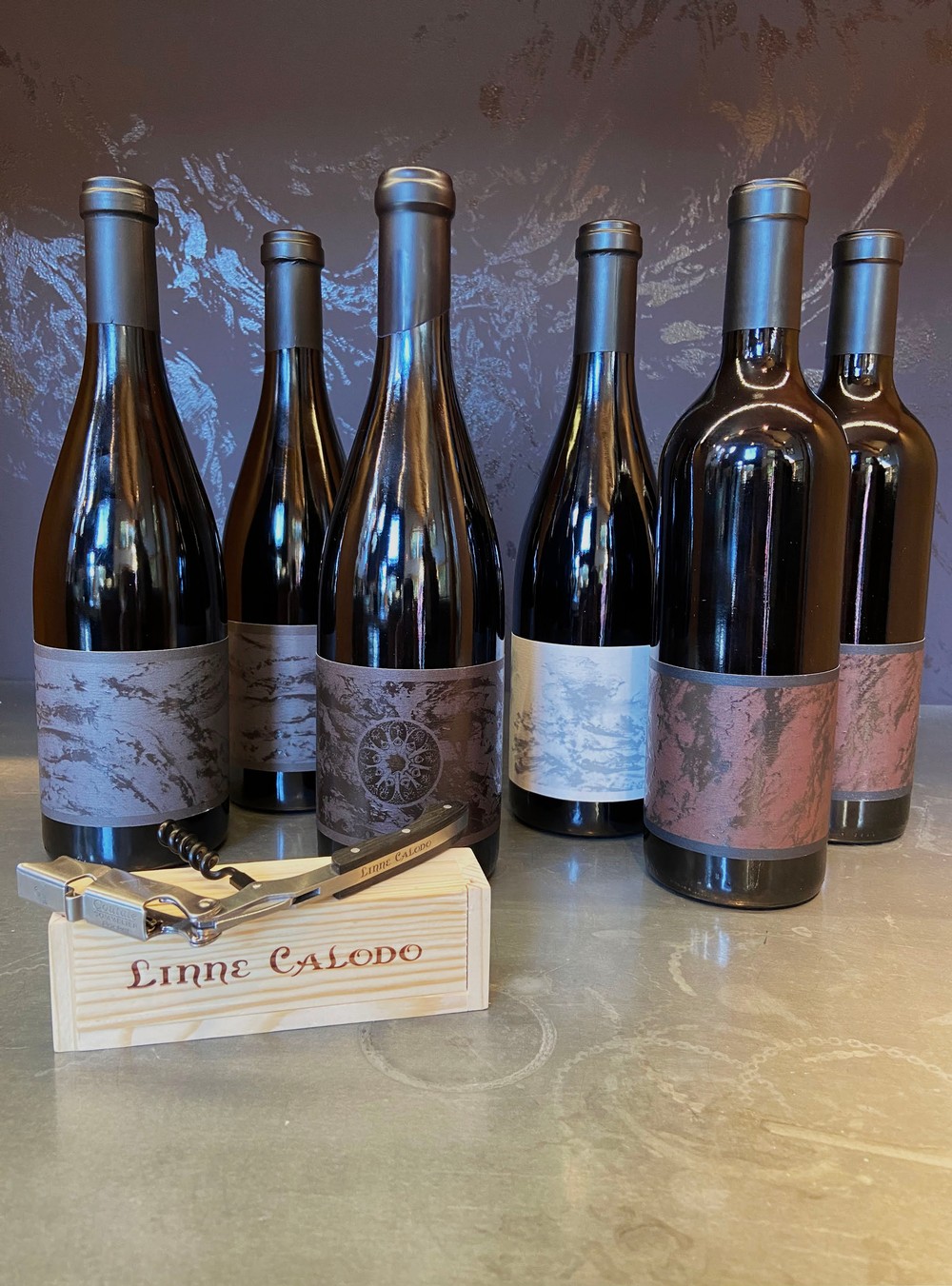 V.
The Linne Calodo Experience @ $528
2018 Rising Tides
69% Grenache, 28% Syrah, 3% Graciano

2017 Overthinker
52% Greanche, 27% Syrah, 9% Carignan, 7% Mourvedre, 5% Graciano

2017 In My Dreams
38% Grenache, 37% Tempranillo, 14% Graciano, 7% Mourvedre

2017 Outsider
75% Zinfandel, 20% Syrah, 5% Carignan

Tasting notes and tasting mat

Invitation to a virtual tasting
2020 was certainly a year to dig into our cellars, so perhaps you flew through your 2020 wines. We have a limited number of this retrospective of our 2020 releases. We encourage you to restock your stash, or to enjoy the wines in a virtual tasting with one of our wine educators
Bottle Club
Join The Experience
An encounter allotted to the few. As a member of the Experience at Linne Calodo, you gain access to a select group, a society invited to taste and discover that which others never will.
Are You Experienced?