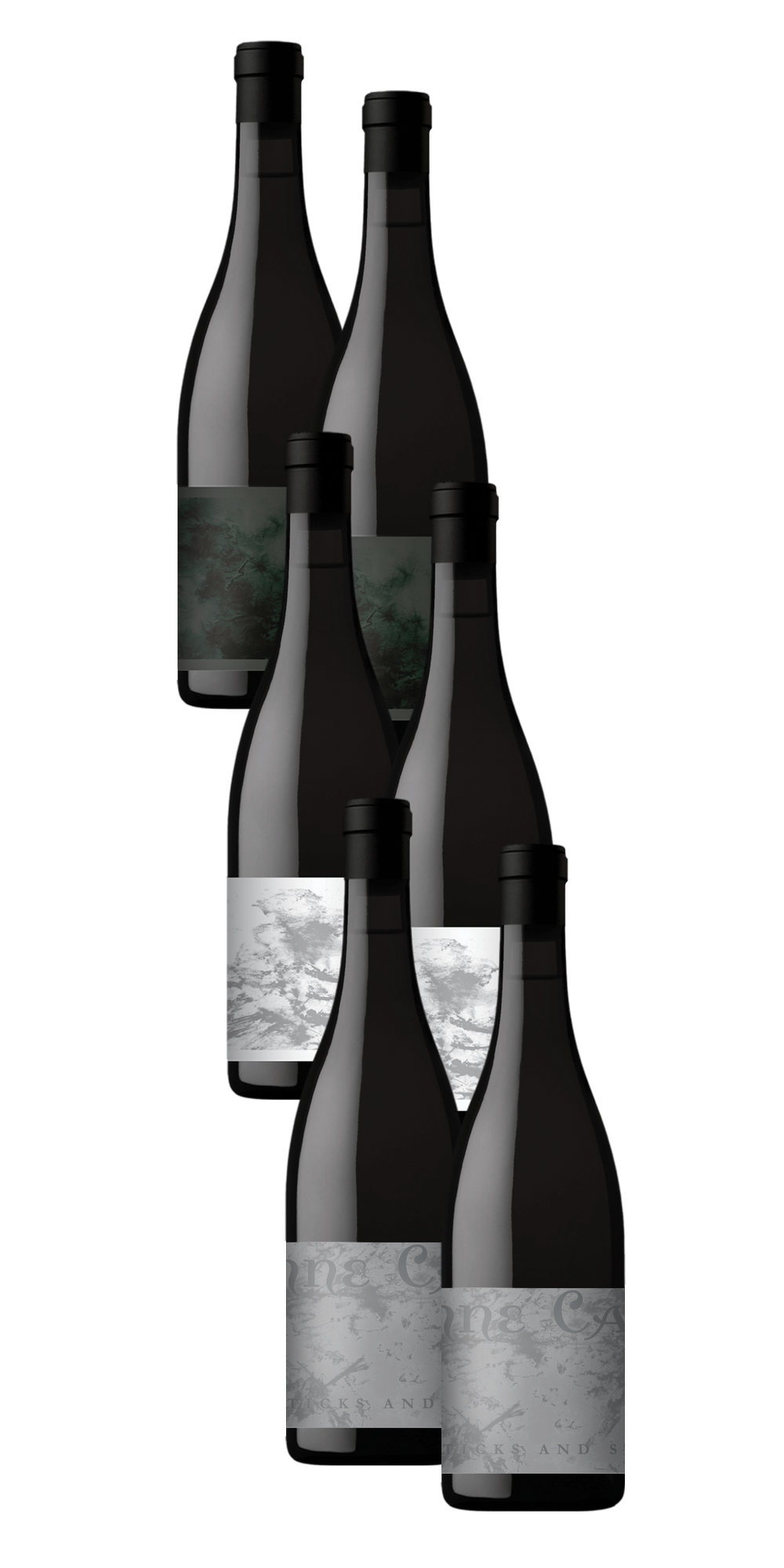 V.
Linne Calodo Experience, become a member
Become a member of the Linne Calodo Experience by purchasing your first allocation of six bottles of red wine today. Linne Calodo Experience members receive two shipments a year from our Spring and Fall releases, as well as access to special release wines. In addition members receive complimentary ground shipping and special reduced rates on 2 day air shipping for all purchases of three bottles or more.
2 x 2019 Sticks and Stones
2 x 2018 Perfectionist
2 x 2018 In My Dreams

2019 Sticks and Stones
71% Grenache, 22% Syrah, 4% Graciano, 3% Mourvèdre
Our flagship Grenache blend, each year this wine captures the powerful red fruits and exhilarating bright acidity of dry farmed Grenache.
2018 Perfectionist
62% Syrah, 38% Grenache
A beautiful blend of Syrah and Grenache fermented and aged in concrete tank that showcases Matt's ability to blend structure and levity into dense complex wines.
2018 In My Dreams
58% Grenache, 18% Tempranillo, 12% Graciano, 6% Tannat, 6% Carginan
Tempranillo and Grenache come together to create a mouth watering dark and spicy wine, complimented by the savory Graciano and the grippy tannins of Tannat.
Bottle Club
Join The Experience
An encounter allotted to the few. As a member of the Experience at Linne Calodo, you gain access to a select group, a society invited to taste and discover that which others never will.
Are You Experienced?