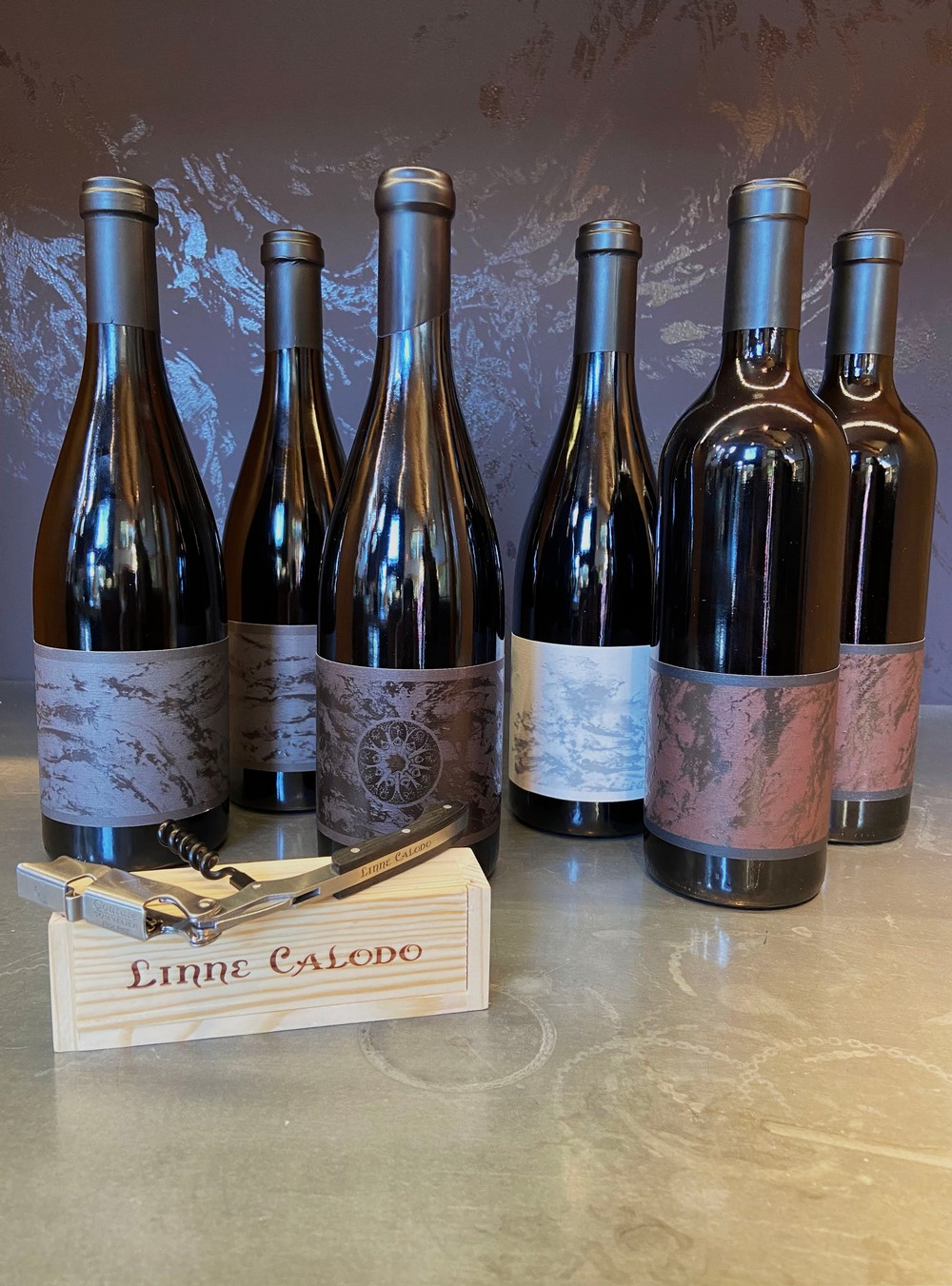 V.
The Linne Calodo Experience
2018 Rising Tides
69% Grenache, 28% Syrah, 3% Graciano

2017 Overthinker
52% Greanche, 27% Syrah, 9% Carignan, 7% Mourvedre, 5% Graciano

2017 In My Dreams
38% Grenache, 37% Tempranillo, 14% Graciano, 7% Mourvedre

2017 Outsider
75% Zinfandel, 20% Syrah, 5% Carignan

Tasting notes and tasting mat

Invitation to a virtual tasting
Our Linne Calodo Experience members receive two shipments a year of six bottles of our signature red wine blends, perhaps it is time for you to receive your own! And to ensure you can get those bottles open, a Linne Calodo corkscrew! Enjoy the full collection, and as an added gift we will offer complimentary shipping in the lower 48 states.
Purchasers of this pack are invited to set up a virtual tasting with one of our wine educators!
Bottle Club
Join The Experience
An encounter allotted to the few. As a member of the Experience at Linne Calodo, you gain access to a select group, a society invited to taste and discover that which others never will.
Are You Experienced?