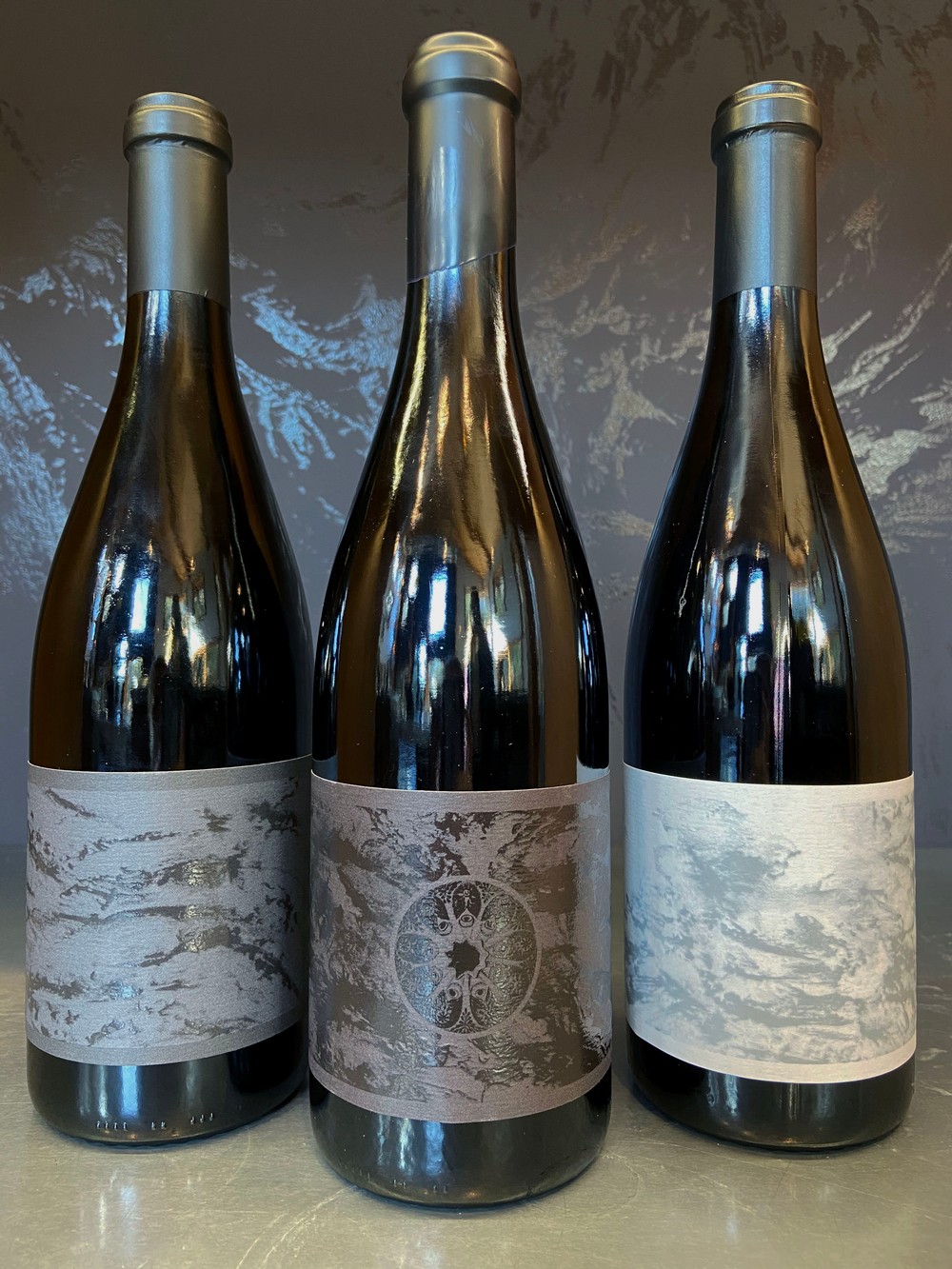 V.
Grenache Showcase
2018 Rising Tides
69% Grenache, 28% Syrah, 3% Graciano

2017 Overthinker
52% Greanche, 27% Syrah, 9% Carignan, 7% Mourvedre, 5% Graciano

2017 In My Dreams
38% Grenache, 37% Tempranillo, 14% Graciano, 7% Mourvedre

Tasting notes and wine tasting mat

Invitation to a virtual tasting
Compare three different Grenache dominate blends in our collection, each offering a different expression of the varietal. Rising Tides, a classic blend of Grenache and Syrah, is our broadest stroke wine, pulling its fruit from all parts of our 54 acres of Estate. Compare that to the laser-like focus of Overthinker, coming from the original 2005 Estate plantings of Syrah, Grenache and Mourvedre. Finally, In My Dreams, which changes the conversation by blending Grenache with Tempranillo and Graciano similar to the wines of Northern Spain on paper, but completely Paso in flavor.
Purchasers of this pack are invited to set up a virtual tasting with one of our wine educators!
Bottle Club
Join The Experience
An encounter allotted to the few. As a member of the Experience at Linne Calodo, you gain access to a select group, a society invited to taste and discover that which others never will.
Are You Experienced?