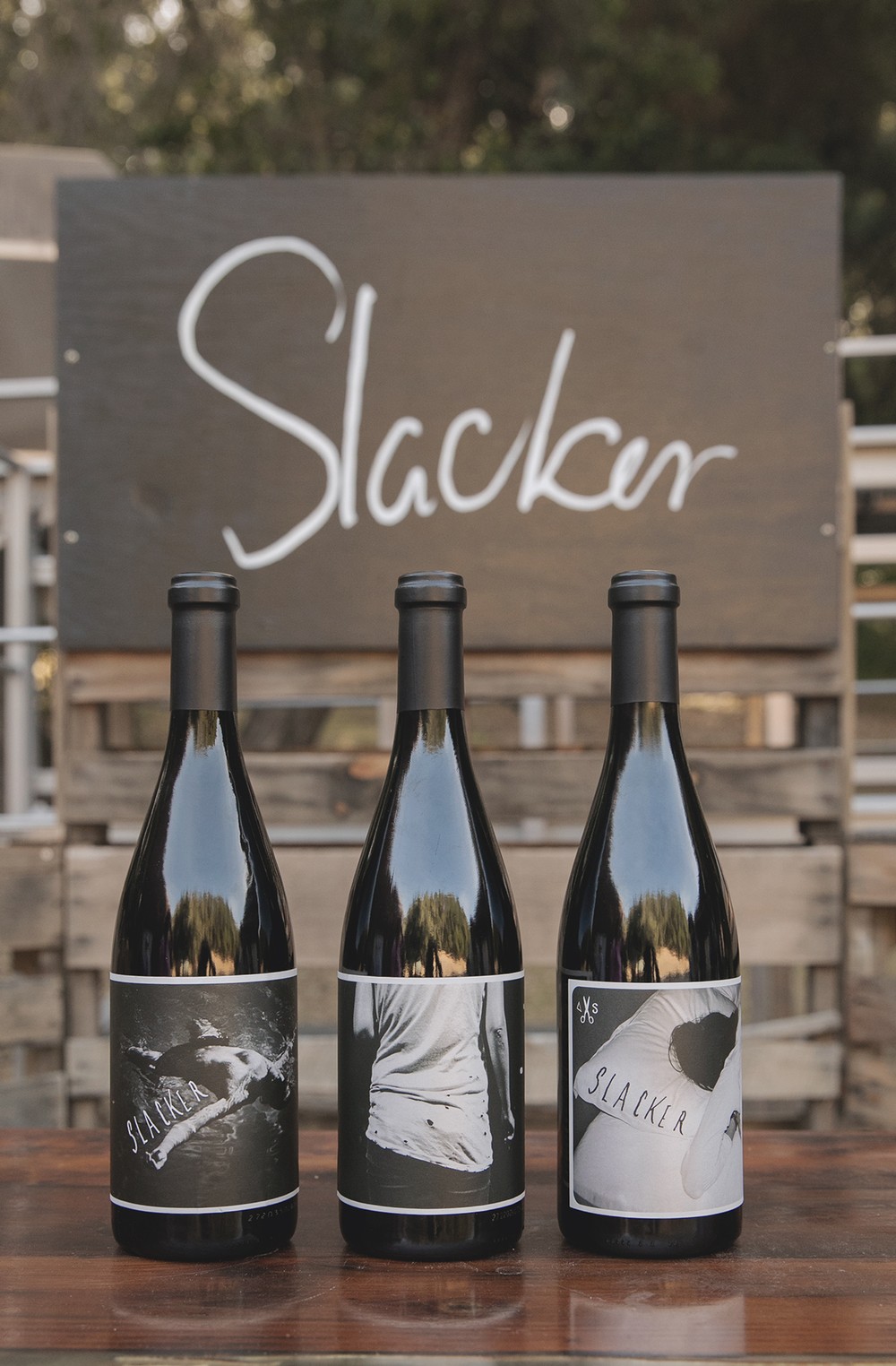 V.
Case of Reds - Slacker Wines
4 bottles of each RED Slacker Wine
Buy a case, get 10% off and free shipping, welcome to slacker.
Slacker membership is simple- buy a case of slacker wines and receive 10% off all those wines and all future slacker wine purchases, plus complimentary shipping on orders of 6 bottles or more! Customize your case by ordering individual bottles, or be a true slacker and just get this case of four bottles of each.

10% discount applied in cart!


2020 Self Esteem
90% Grenache, 10% Syrah
A full raspberry bush is nestled inside the aromatics and flavors of this wine. The soft floral aromatics of the budding flowers mingled with hints of forest greenery feel like a wreath for your olfactory senses. Fresh juicy raspberry pops on the pallet, with fine persistent tannins that begin strong then slowly melt away. While Self Esteem is meant to be enjoyed young, the undertones of sage and cedar hint at a complexity only just beginning to develop and, with time, may surprise.
2019 Stereotype
55% Grenache, 40% Syrah, 5% Graciano
The purple hue of the deep, dark red glistens along the edge of your glass, foreshadowing the rich, velvety body of the wine. Red current, eucalyptus, anise, and toasted oak are all present in the intoxicating aroma. Grippy tannins present at the front pallet and hold on through to the finish. Ready to be enjoyed immediately, complexe enough to age through 2030.
2019 Wanna Be
65% Zinfandel, 25% Syrah, 10% Graciano
Immediately identifiable as a Zinfandel, the Wanna Be shows off classic notes of coffee bean, sandalwood, and chocolate. Yet there is a freshness to this wine, an aromatic of clean linen in a seaside room. Lush but not overwhelming, medium tannins dissolve into a smooth soft finish. American oak notes of cinnamon and toasted marshmallow play against flavors of fresh figs and grilled pluot. Always a delight.
Members log in to take advantage of member-only benefits. Not a member JOIN NOW
Bottle Club
Enjoy Our Club Experience
An encounter allotted to the few. As a member of the Experience at Linne Calodo, you gain access to a select group, a society invited to taste and discover that which others never will.
Learn More