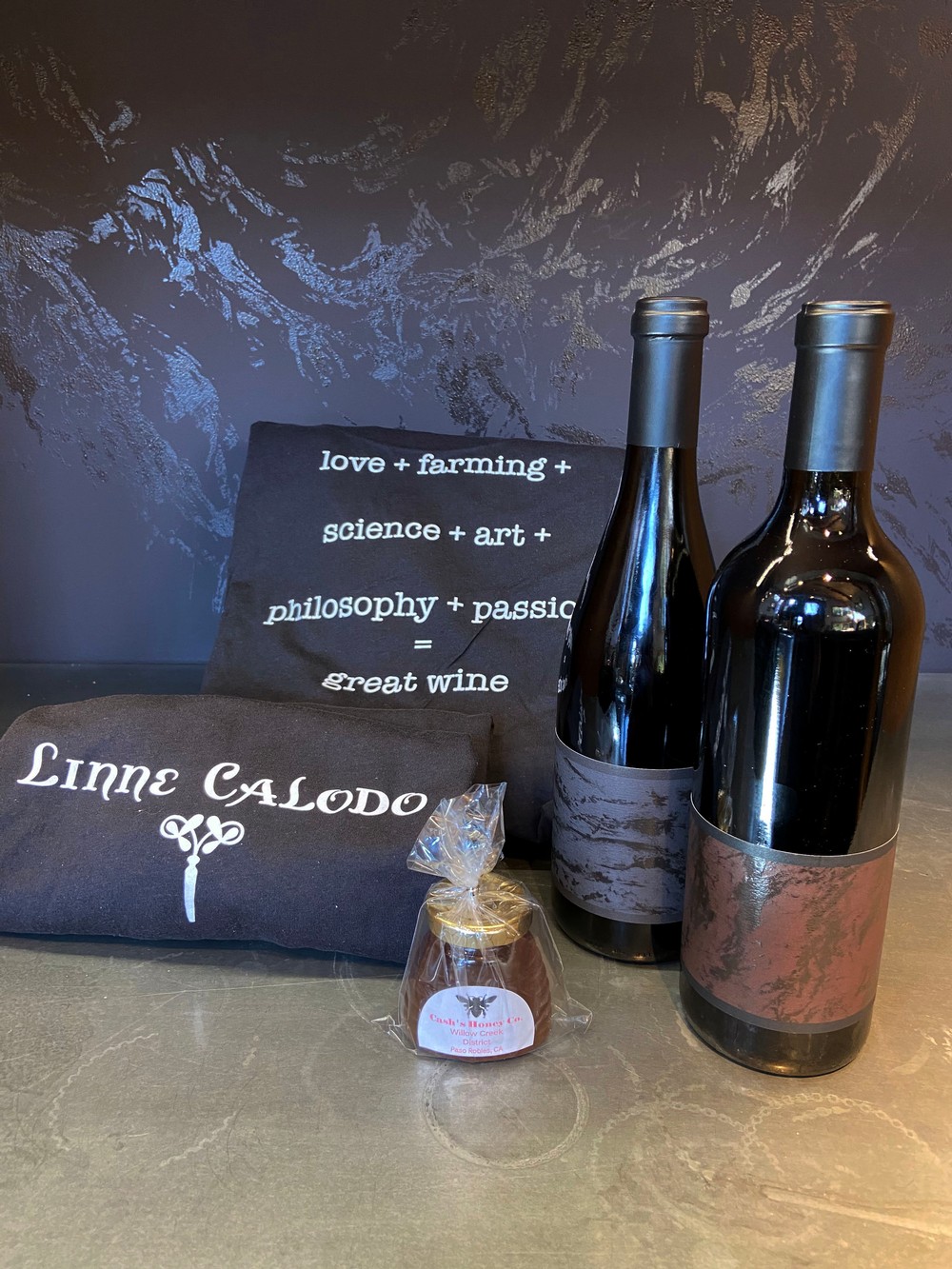 V.
A Taste of Linne Calodo
2018 Rising Tides
69% Grenache, 28% Syrah, 3% Graciano

2017 Outsider
75% Zinfandel, 20% Syrah, 5% Carignan

Cash's Linne Calodo Estate Honey

Long Sleeved Linne Calodo Tee Shirt
(default large grey, contact for other options)

Printed tasting notes and wine tasting mat
Perfect for those new to Linne Calodo or those who have loved our wines for years, this bundle includes two signature blends from either side of our portfolio. Rising Tides is a classic Grenache Syrah blend that represents the LC Estate pulling from all parts of our 54 acres of vines. Outsider puts Winemaker Matt Trevisan's love of Zinfandel on full display, offering the rich lush flavors of the varietal buttressed and balanced by Syrah's structure. A little jar of estate honey to drizzle over your cheese plate and a shirt to show off your new found or long lasting love for Linne Calodo Wines.
Purchasers of this pack are invited to set up a virtual tasting with one of our wine educators!
Bottle Club
Join The Experience
An encounter allotted to the few. As a member of the Experience at Linne Calodo, you gain access to a select group, a society invited to taste and discover that which others never will.
Are You Experienced?