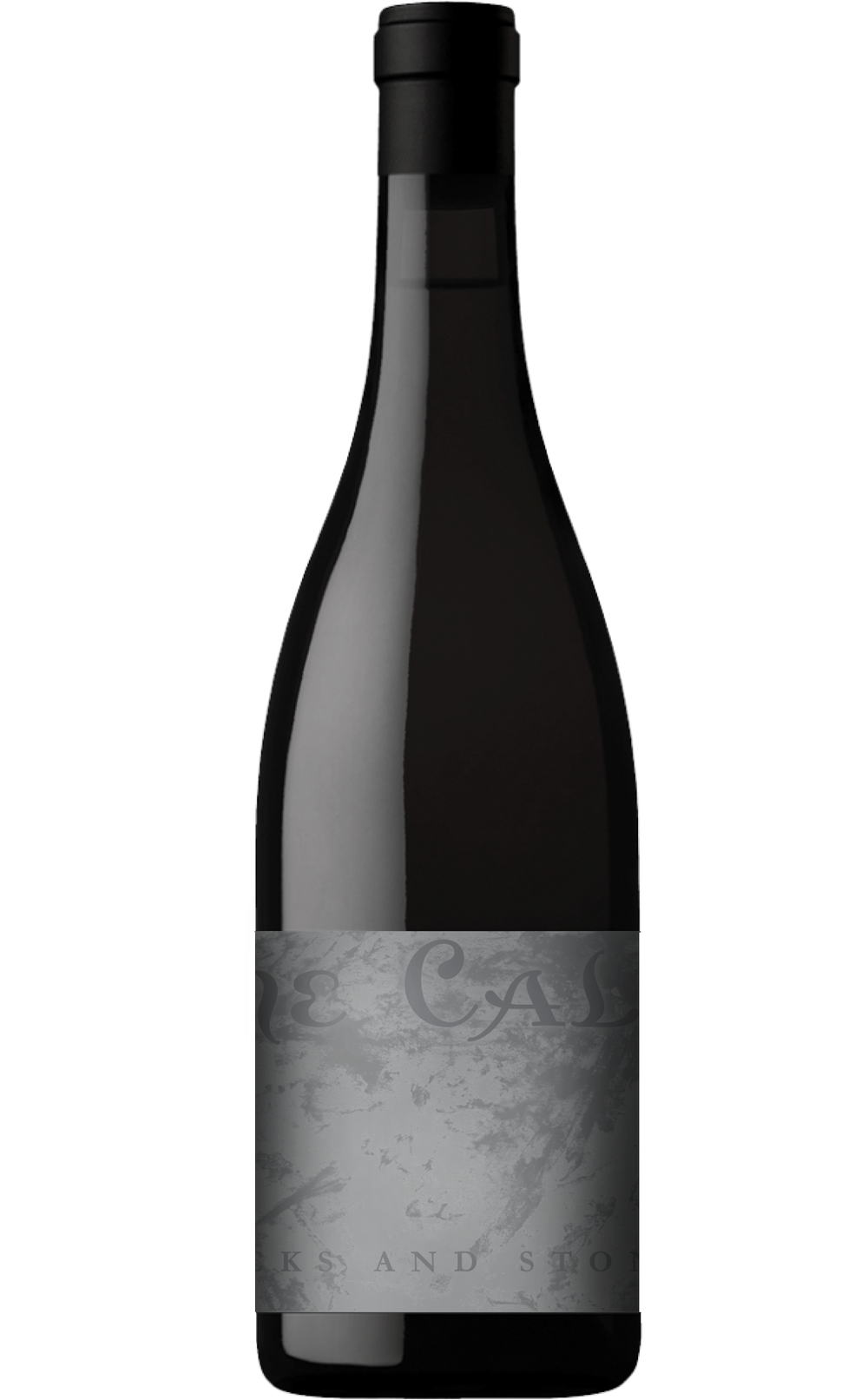 V.
2020 Sticks and Stones
Production Notes

77% Grenache, 20% Syrah, 3% Mourvèdre
Printable Wine Profile

Few wines can compete with the intoxicating aromatics of Sticks and Stones. Wild chaparral, soft delicate rosewater, and bright peak of season strawberries pull in your olfactory senses and send a dizzy pleasure directly to the brain. The tannins on this wine grab the front of the tongue, then slowly creep across the rest of the pallet, melting away at the lingering finish. The fresh red fruit notes on the pallet are offset by a gentle salinity and soft cedar notes.
Young the wine has a kinetic energy, the flavors exploding across your pallet reminiscent of a toddler running through a strawberry field. To allow for better aromatic development and a softer more featherlike feel on the pallet, decant the wine for one to two hours. Five to seven years of aging from vintage date allows for secondary characteristics to develop; earthy mushrooms and worn leather creating a perfect compliment to the now dried roses and ever present strawberries. A short decant is still recommended at this time to allow for the wine to relax into life outside the bottle.
Pairings:
Braised lamb with garden herbs, croque madame, crispy chicken thighs with creamy black garlic, crab toast
Cheese Pairings:
Derby Sage- cow's milk,
Bellavitano Merlot - cow's milk, Wisconsin


Members log in to take advantage of member-only benefits. Not a member JOIN NOW
Blend
Production Notes
77% Grenache, 20% Syrah, 3% Mourvèdre
Aging
concrete tank and French oak foudre
Bottle Club
Enjoy Our Club Experience
An encounter allotted to the few. As a member of the Experience at Linne Calodo, you gain access to a select group, a society invited to taste and discover that which others never will.
Learn More